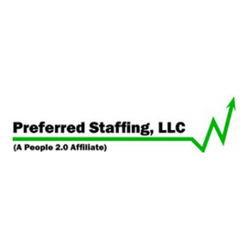 Taste Testers
Louisville, KY
Preferred Staffing is seeking panelists to taste test food products.

Candidates must like working with a team, and enjoy trying different foods.
Job responsibilities include identifying and describing textural properties, flavors, and aromas of a variety of foods.
Persons with Sensory testing experience are encouraged to apply.

Must be able to commit to a long term assignment on Thursdays for 4-6 hours each week - starting at 9:00am

To apply please contact Preferred Staffing via phone for more details - See apply buttons
The following restrictions will apply due to the essential functions of the job:
No food allergies, dietary restrictions or smokers. Applicants must not be taking any medications that affect taste or smell.

Must be able to pass a criminal background check and drug test. Information submitted is confidential and not retained if not selected.

14064